New initiatives coming soon...
Radiation Oncology and the Penn Medicine Community
Within our department and the Penn Medicine community there are networks providing advocacy and support for underrepresented minorities and women in achieving their goals as medical professionals, scientists and leaders. These groups welcome trainees, staff and faculty who work at the Perelman School of Medicine (PCAM) and network locations in the University of Pennsylvania Health System (UPHS).
Community Based Donation Drives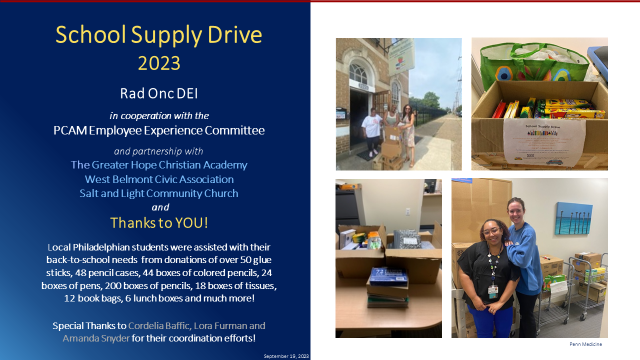 School Supply Drive2023
The DEI committee is organizing a school supply drive, starting on Monday, July 17, that will run until August 7. The drive is to benefit the students of Greater Hope Christian Academy in West Philadelphia. Your donations will help many children be prepared and excited for back to school!
You may purchase at this Amazon link and the supplies will be shipped to us:
https://www.amazon.com/hz/wishlist/ls/3HQS5N7RPB8H1?ref_=wl_share
Alternatively, please consider dropping off items (list below) in a local collection box. These boxes will be placed over the next week and we will circulate a list of the locations.
Suggested donations:
composition books, folders, pencils, erasers, pens, pencils, tissues, Clorox cleaning wipes, and alcohol-based cleaning wipes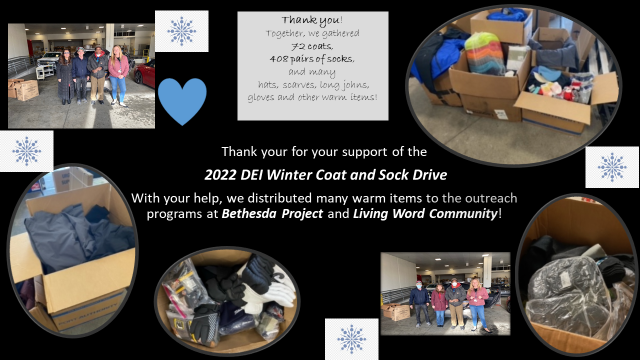 Rad Onc Warm Winter Coat and Sock Drive
November 14-December 12, 2022
Join us in spreading some warmth this holiday season to Philadelphians in need. Donations are to be distributed through the Homeless Outreach of Living Word Community and Bethesda Project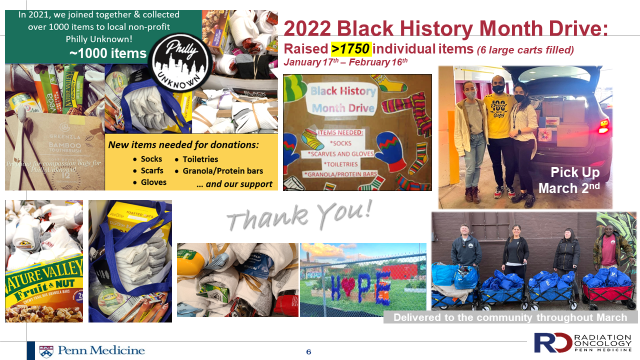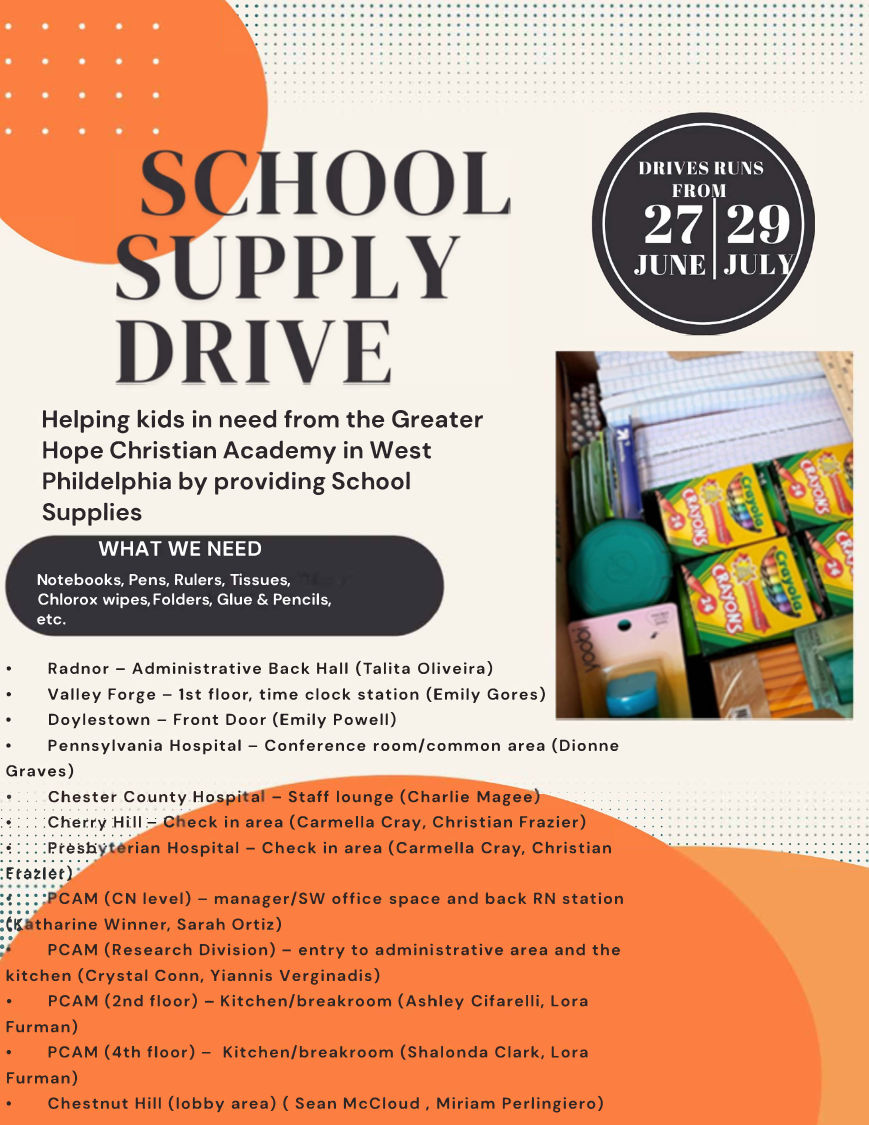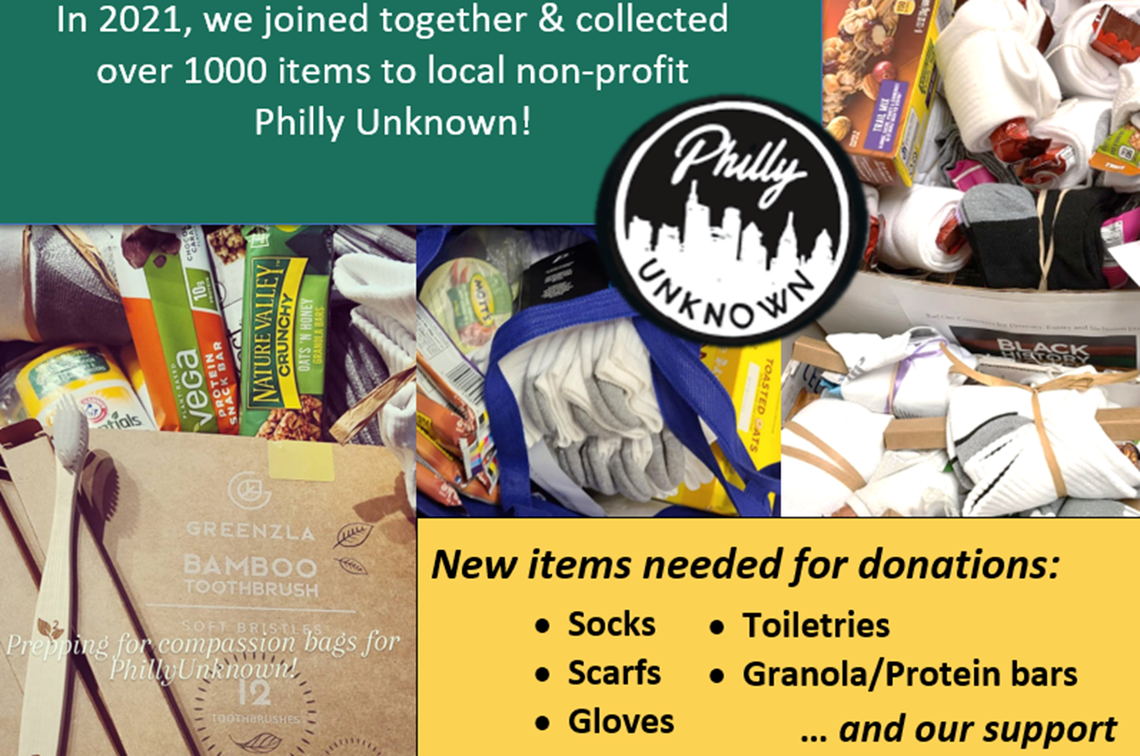 Educational Outreach
Thank you to our wonderful High School Presentation volunteers!
YOU made this event possible, and the students loved hearing your stories! Thank you!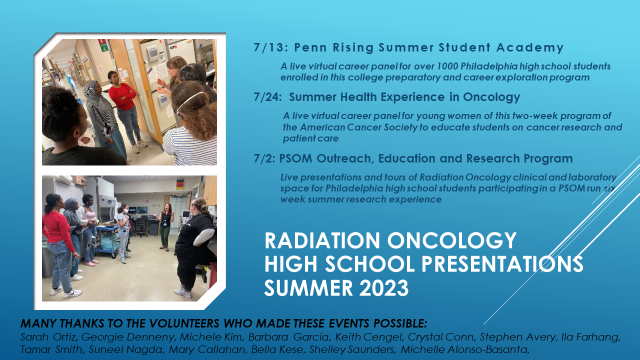 PAST PRESENTATIONS:
2023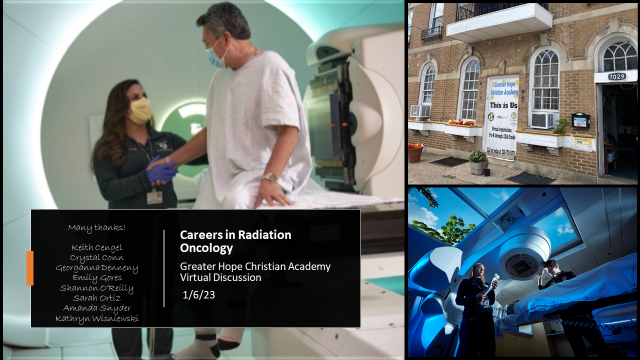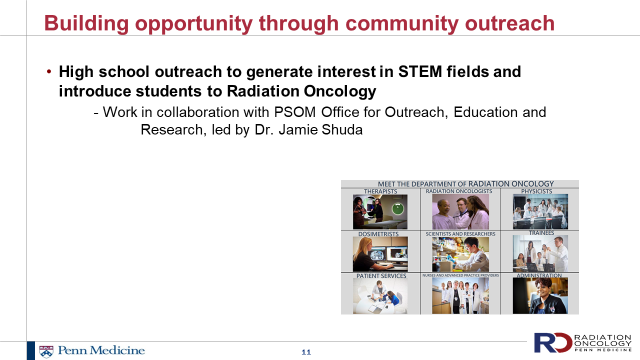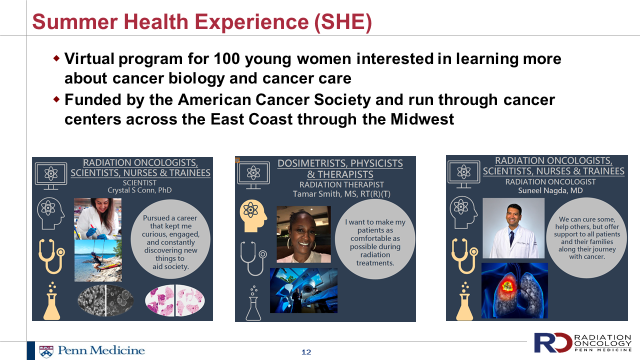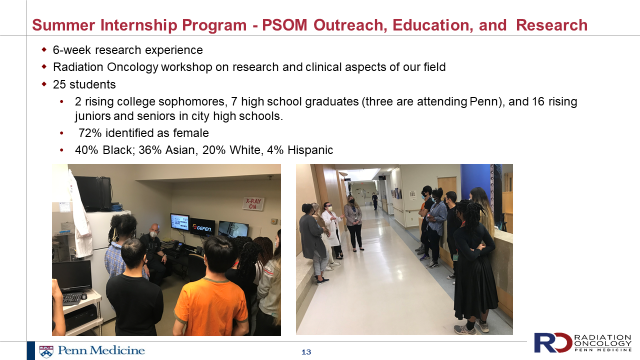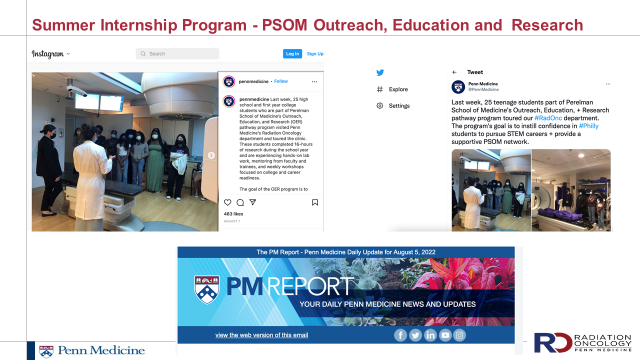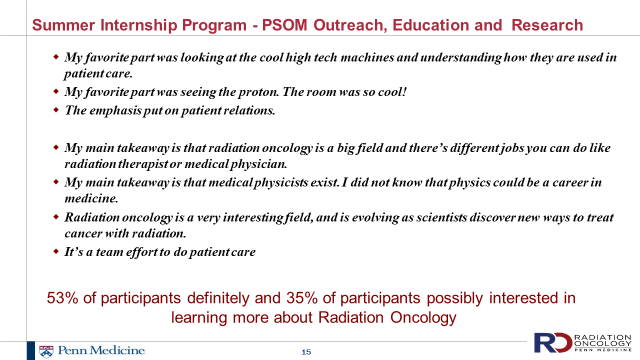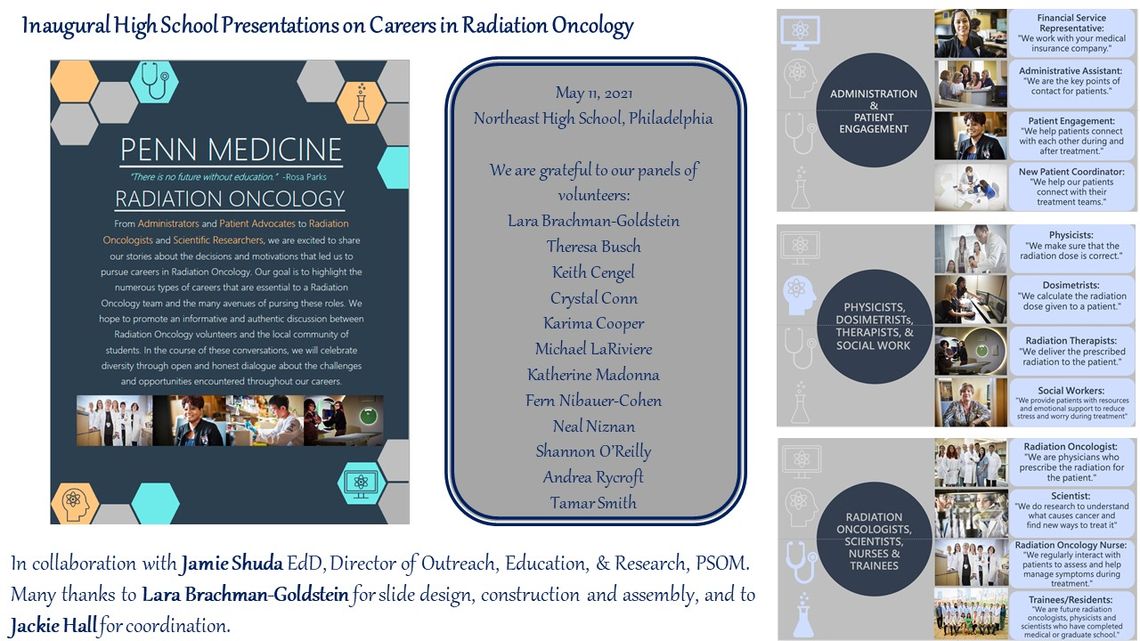 Civic Engagement Projects
Past Projects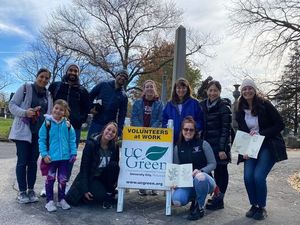 An example of the type of event we have held in the past:
We would like to invite you to engage with our local community through a Civic Engagement Project- a joint effort presented by the DEI and Wellness committees. We are partnering with UC Green, a non-profit that originated here at Penn. We are organizing volunteers for their signature activity- tree planting!
The event was on Saturday, April 23rd 2022 from approximately 10am to 2pm. Teams would meet up at the campus at Malcolm X park 5100 Pine Street, Philadelphia, PA; Organized into groups of five and assigned a group leader who will guide the process. We highly encourage your participation! It would be great to get our hands dirty with friends and colleagues to help our local community in the process.