Koch Lab
Cameron J. Koch , Ph.D.
Professor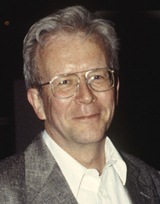 Radiation Oncology, University of Pennsylvania,
185 John Morgan Bldg.,
3620 Hamilton Walk,
Philadelphia, PA 19104-6702
Phone: 215-898-0073 | Fax: 215-898-0090
kochc@pennmedicine.upenn.edu
Areas of Interest and Expertise
Measurement of radioresistant hypoxic tumor cells in vivo using:
immunohistochemistry and/or flow cytometry
non-invasive imaging
Quantification of tissue pO2
Control and measurement of oxygen concentration and thiols
Quantitative Fluorescence Microscopy
Oxidative damage (primarily sulfydryl to disulfide) of DNA repair systems
Effects of oxygen and oxygen radicals in biological or biochemical systems
Development of fluorine-based PET imaging methods
Automated chemical synthesis
Mechanisms of action of radiation sensitizing and radiation protecting agents (survival or DNA damage)
Models for competitive reactions of radiation modifying agents
Metabolism of thiols and nitroheterocyclics (including cytotoxicity)
Measurement of intracellular drug concentrations
© The Trustees of the University of Pennsylvania | Site best viewed in a supported browser. | Report Accessibility Issues and Get Help | Site Design: PMACS Web Team.