Cengel Lab
Keith A. Cengel, M.D., Ph.D
Primary Investigator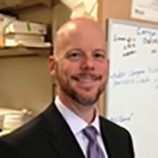 Department of Radiation Oncology
Smilow Center for Translational Research, Room 8-136
Univ of Pennsylvania, Perelman School of Medicine
3400 Civic Center Blvd, Bldg 421
Philadelphia, PA 19104
Office: 215-898-1035 | Fax: 215-349-5445
cengel@pennmedicine.upenn.edu
Cengel Lab Research
Research in the Cengel laboratory is centered on modulating the therapeutic index of radiation therapy (RT) and photodynamic therapy (PDT) in cancer patients. The objective of any anti-cancer therapy is to provide maximal cancer cell killing while at the same time minimizing the damage to normal cells and tissues. In patients receiving either RT or PDT, normal tissue tolerance to ionizing radiation limits the dose that can be safely delivered. Thus, gains in the therapeutic index of RT or PDT can be made by either increasing the intrinsic sensitivity of cancer cells or decreasing the sensitivity of normal tissues to these modalities. The ongoing projects in the Cengel Lab involve:
1. Mutant K-Ras and RT: This project is focused on defining the molecular mechanism of mutant K-Ras mediated radioresistance in human pancreatic and colorectal carcinoma cells.
2. Growth Factor Signaling and PDT cytotoxicity: This project is focused on defining the molecular mechanism by which inhibition of growth factor signaling leads to enhanced PDT-mediated cytotoxicity in human ovarian and non-small cell lung cancer cells.
3. Anti-oxidant Radioprotectors: This project is a collaborative effort with Dr. Melpo Christofidou-Solomidou from the Department of Pulmonary, Allergy and Critical Care Medicine at the University of Pennsylvania and is focused on identifying and characterizing the ability of dietary anti-oxidants such as curcumin and selenium to act as radioprotectors in a mouse model of radiation induced pulmonary fibrosis.
Selected Publications
Cengel, KA and Plastaras, JP (2006) Combination Therapy with Gemcitabine and 5-Fluorouracil: Unblocking the Pathways to Survivin? Cancer Biol Ther, In Press
Machtay, M, Scherpereel, A, Santiago, J, McDonough, J, Kinniry, P, Arguiri, E. Sun, J, Cengel, KA, Solomides, CC, Christofidou-Solomidou, M. (2006) Systemic Polyethelene Glycol-Modified (Pegylated)- Superoxide Dismutase and Catalase Mixture Attenuates Radiation Pulmonary Fibrosis in the C57BL/6 Mouse. Radiother Oncol, In Press
Cengel, KA, Deutsch, E, Stephens, TC, Voong, KR, Kao, GD, Bernhard, EB. (2006) Radiosensitizing effects of the prenyltransferase inhibitor AZD3409 against -RAS mutated cell lines. Cancer Biol Ther, 5: e1-e5.
Harris, EE, Hwang, WT, Feldman, M, Lee, E, Cengel, KA, Rembert, J. DeMichele, A, Kao, G, Solin, L. (2006) The Impact of Her2/neu Status on Local Recurrence in Women With Stage I-II Breast Cancer Treated With Breast Conservation Therapy. Breast J, J, 12: 431-436.
Cengel, KA, Glatstein, E and Hahn, SM (2005) C225 and PDT combination therapy for ovarian cancer: The play's the thing. J Natl Cancer Inst 97: 488-489.
Cengel, KA, McKenna, WG (2005) Molecular targets for altering radiosensitivity: Lessons from Ras as a preclincal and clinical model. Crit Rev Hematol Oncol 55: 103-116.
Kaliski, A, Maggiorella, L, Cengel, KA, Mathe, D, Rouffiac, V, Opolon, P, Perroneau, P, Lassau, N, Bourhis , J, Deutsch, E (2005) Angiogenesis and tumour growth inhibition by an MMP-inhibitor targeting radiation-induced invasion. Submitted to Mol Cancer Ther., 4: 1717-1728.
Brunner, TB, Cengel, KA, Hahn, SM, Wu, J, Fraker, D, McKenna, WG and Bernhard, EJ. (2005) Prenyltransferase Inhibition of Pancreatic Cell Radiation Survival: The Role of K-Ras. Cancer Res, 65:8433-8441.
Cengel, KA. (2004) Targeting Sonic Hedgehog: A New Way to Mow Down Pancreatic Cancer? Cancer Biol Ther 3: 165-166.
Lab Members
Lab Contact: 215-898-0838